<! -- SECTION --> <! --/headerwrap -->
WEB-MASTER
ADMINISTRATOR
PROGRAMMER
I graduated from NAU (Kyiv), specializing in System Programming. Wrote a diploma in 1998 on the topic "Creating dynamic sites using Java and JavaScript", when the Java began to spread.

More than 10 years of work at different enterprises and firms: the head of the computer department, the programmer FoxPro-Delphi-Access-VB-ASP, the developer of sites, the administration of the Client-Bank system, SysAdmin, user support. The experience is large enough to navigate the market and form an opinion.

Always been in demand in IT, tried to explore the most promising technologies. But here as in WonderLand, to stay in place, you need to run from all the legs. Therefore, you have to study all the time and have some things open again.

Studied the basics of software testing at the QALight training center.

Finished Roman PUZAT courses on creation of information sites and earnings on them.

Ready to run a small site from start to finish or become an active member in a global project.

<! --/col-lg-8-->

<! -- ABOUT SEPARATOR --> <! -- PORTFOLIO SECTION -->
My recent works
LandingPage
of Love-Return service with send orders to Telegram
company
that providing educational services, in 3-language versions
<! --/container --> <! -- PORTFOLIO SEPARATOR --> <! -- SERVICE SECTION -->
My services
Web-sites building and support
Experience with HTML since 2000 let me feel free in borrowed code and сorrect it.
Remote assistance
I can connect via the Internet and fix problems in Windows or help with drivers.
Facebook page + Chat bot
For successful business social networks is most necessary.
Training and consultations ІТ
Since the student days, I had to give private lessons. Patience is my second name.
Administration and maintenance
Set up a router, install Windows, Linux, treat viruses, upgrade a laptop or computer.
Photo processing, pre-printing
With the advent of the mobile Internet, the speed of uploading photos plays a crucial role

<! --/row -->

<! --/container -->

<! --/Portfoliowrap --> <! -- ARCHIV SEPARATOR --> <! -- WORK'S ARCHIV SECTION -->

<! --/archiv-wrap --> <! -- SKILS SEPARATOR --> <! -- SKILL'S SECTION -->
My skills and knowledge
I'll do all the work for you
In any task I'm trying to learn for myself more and grow in knowledge.

<! --/row -->

UnDelete - BackUP
GOOD

Occasionally it is necessary to recover lost or mistakenly deleted data. Regular backups creation - the key to good sleep!

CMS eShops ePay eCall
FINE

Set up a site management system with a variety of tools - online store, payments, chat, calls. All in our power!

Adobe PhotoShop
FINE

Working with graphics, the ability to optimize and customize pictures, editing and converting formats is a very useful skill in working on an Internet project.

QA Jira Agile Bug-report
GOOD

To conduct high-quality testing of a product of conventional IT knowledge is not enough, you need to think like a tester, have an unbearable patience and a little luck.

<! --/row -->

LAN IIS WiFi AntiVirus
FINE

I can administrate a small office, connect the Internet, configure workplaces and peripherals, provide protection.

TeamViewer RAdmin NetOP
FINE

Many issues and tasks of support servers and users can be solved in a short time without leaving my ofice, using the tools of remote access.

SQL MS Access MySQL
GOOD

I'm good in SQL-requests and can make a simple selection of data, connecting DB to site is not difficult for me.

MANUALs ReadMe FAQ
FINE

Writing technical documentation and manuals for end-users is one of the important components of a successful project and a quick entry into the leading positions.

<! --/row -->

<! --/container -->

<! --/servicewrap --> <! -- RESPONCE SECTION -->
Tetyana Vovk
Dear Roman! I express gratitude for the idea with the site, for the terms of implementation and for the minimum of my adjustments. I can say with certainty that you are my emergency aid in all IT matters.
I wish you good customers, interesting orders and the appropriate reward for your talent.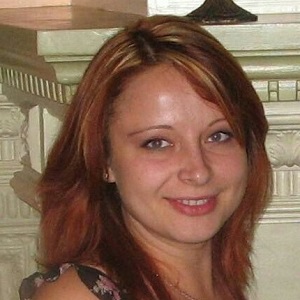 Mickael Yuriev
My cooperation with Roman began from the study in university. He introduced me to IT technologies, and in the near future I helped to develop more than one of my business - he supported a hookah shop, created a site with a gallery of works of my construction team and a hostel site in the center of Kiev.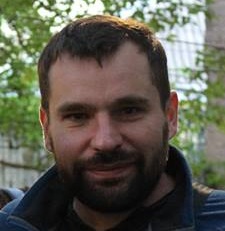 Lena, lawyer
Roman tries to fulfill my request and wish in the best way. He helped me a lot, setting up the technique, solving any computer issues. I often recommended it to my friends and clients. All of them were satisfied with the quality of his work.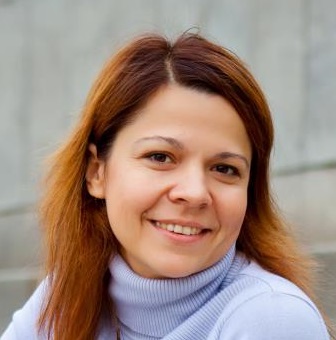 Oleg Synyakevych
Objectively speaking about cooperation with Mr.Roman I can say he has solved a problem, which three programmers could`t handle. I also want to mention his personal merits as contactability, benevolence, intelligence, which is not so common today. With clear conscience, I recommend to cooperate.
<! --/col-lg-8 -->

<! --/row -->

<! --/container -->

<! --/testimonials --> <! -- CONTACT SEPARATOR --> <! -- CONTACT SECTION -->